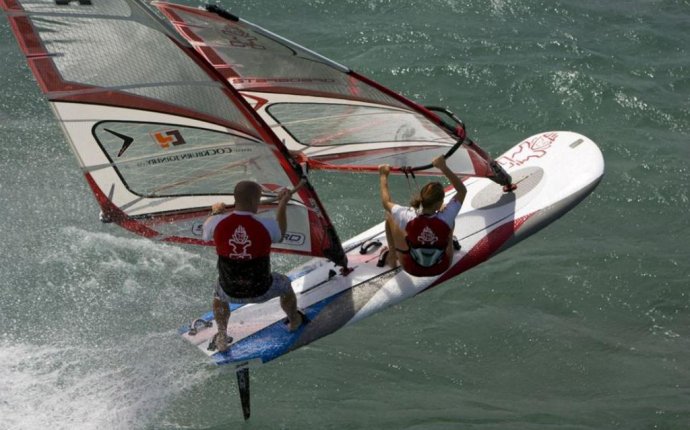 Serfing With His Hands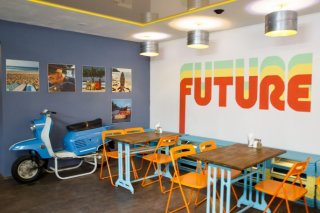 Photo: Alexander Mamaev
There's no sea on Urale, of course, and there's a surf bar in Catherineburg. Serfing is made with its own hands: all tables, interiors and even lights are made by the founders of the institution. There's a way to try a Kraft beer, copy sandwiches, and unusual beetle and selery chips.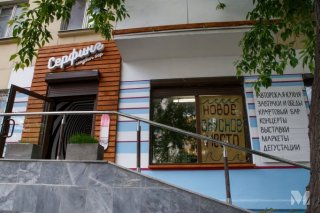 The bar's idea mixes surfing, California and the USSR of the 1960s. The place is positioned as an unusual place where it can be fun to spend time with friends, to feel the atmosphere of a summer surfingist party and to communicate with a bartender as an old friend.
- We don't want to hang labels on our place, at the service level, it's a restaurant, at the kitchen range, more like a cafe, and by the variety of beer, it's a bar. We just want people to come here to relax and feel the air that we lack, especially now, to tell the Moments the co-owner of Igor Habarov.
A Russian and imported Kraft Beer can be found in the Serfing. At the bar, they promise that the range will be filled all the time.
The founders of the institution promise that the bar will also be a cultural space in which a mini-teater can even be organized. Serfing is planning regular film screenings. It's remarkable that instead of a special screen, bar owners will be broadcasting surf, beer and food on the usual white boards attached to the wall. Project organizers note that they are prepared to listen to the guests ' views and to display the audience ' s orders.
In the menu, we can find copy sandwiches, sweet sandwiches with bananas and inner and beetle chips or selery. Breakfast is planned in the future.
- I think we're going to have a certain bunch of permanent customers around us who come and find something new to ourselves every time, whether there's a movie or a new Andegraund exhibit. We don't want to do anything typical, we want to surprise our guests, we've noticed Igor.