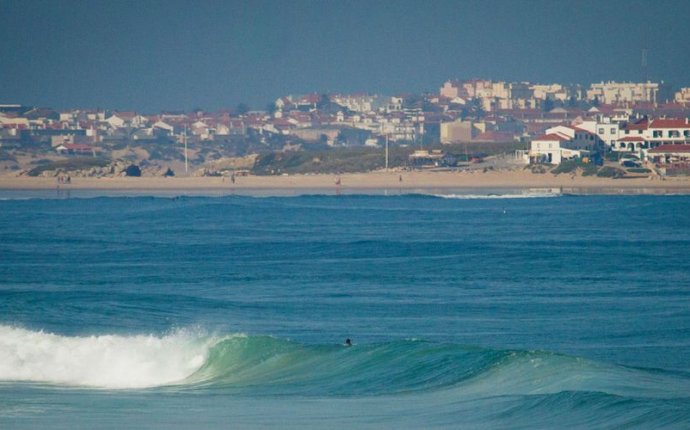 Graduate School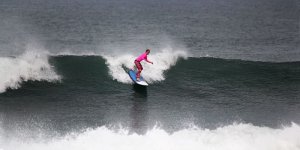 Anya came to us for two weeks for May holidays and was the most sportsman in the camp. Every day after the surf, she was still on the beach, and she could run 10 to 14 miles! We asked her to tell her how surfing came into her life, what he gave her and how she assessed him in terms of sports training.
Anya, hi! What are you doing?
Hey! I'm from Moscow, I'm running a runaway blog, Instagram, I'm writing for different running sites. Anyway, as in the past, I work as a journalist, only more in a sports direction and, let's just say, on myself.
How long have you come to run and why?
I've been running for years, years 13. I used to like it, and now I'm in a competition and a marathon.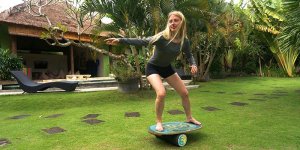 Tell me how and when the surfing came into your life?
First time I tried surfing four years ago when I lived in Bali for months. But then I didn't do anything. I've been up for a long time, two to three months. Learned the Darwadov, Wave House wasn't even yet, it was built. We tortured each other, traveled to the scary linaps I could've gotten into, but couldn't stand up. But even though it didn't work, I still wanted to go on. So for the second time, I came to Wave House two years ago, and it was a little better. In fact, four years ago, they learned differently. In two years, the training was improved, there were some other things that were said and I started getting up. Well, compared to my last arrival, things have changed even more. For example, two years ago, there was no photo- and video-recording, which very much affects learning. Plus, when the instructor gets experience, it's important, and the people are coming here now. I'm more interested, for example, to ride with more experience than newcomers. It has now been possible to divide pupils into groups of their rolling stock, for example. That's why I got the best part of it now, of course.