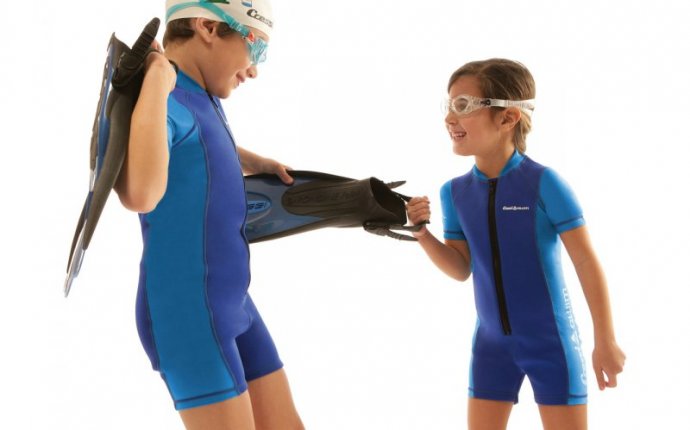 Kids
It's no secret that a long stay in the water can lead to refrigeration. In order to avoid this and enable a child to enjoy water fun, he needs to be given a water tank to swim. He's not only gonna make your baby comfortable in cold water for a long time, but he's gonna protect the soft baby skin from burns, strong winds, bruises and bruises.
How do you choose a hydrocostom?
Aquadorb for children needs to be carefully selected. It's about the model size. Special attention should also be paid to the thickness of the product, which directly affects the thermal protection. Okay, if the water temperature is low, you better get a suit with a bigger thickness. For beach rest or swimming lessons in the basin, a model with a thickness of 1, 5 to 2 mm will be optimal.
With regard to the materials for the manufacture of hydrocosthems, neoprene is now the most popular: it has exclusive characteristics of waterproofness, wear, reliability and durability.
In our store, you can also purchase a child's hydrocosthem for the diving. Such products are tailored to the child structure of the body. To ensure safety, some models have movable floating panels in the upper part of the shell, they help the child stay on the water during the first classes. Over time, when the need for these elements is gone, they can be removed on their own. In addition, some models allow the wearing of a diaper.
It should be noted that only known stamps should be preferred when choosing the product. In brand companies such as SUBGEAR, Aqualung, Mares, Aropec, strict controls are established at each production stage, thus guaranteeing quality.
Look at that!
Our Internet store offers a wide range of models at affordable prices. We'll get you a hydrate for kids of any age. The range consists of both monocosthemes and separate, different lengths and broad colour gamma. We can get a hydrocogram for surf, swimming, diving, etc. The experienced consultants will be happy to help you choose!