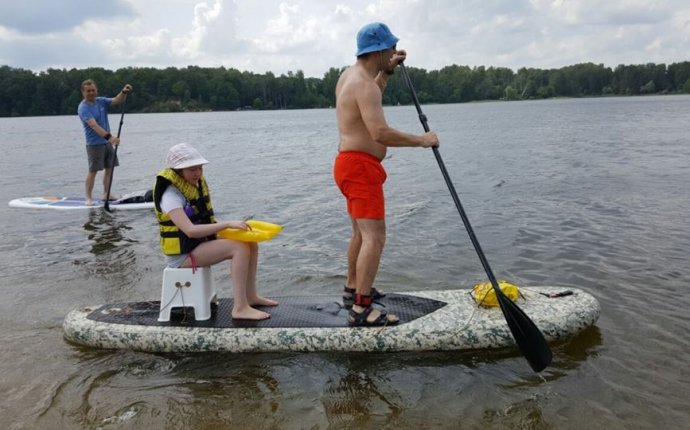 Sup Surf In Moscow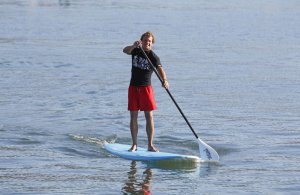 SUP is the abbreviation of the words "stand up paddle," i.e., the ridge is standing. SUP surfing is the use of a surf board or a spring Windserfing. The beam is used when the sail is not used, i.e. for the smooth ridge or for the surf from the wave. Special boards are being prepared for sup surf. There are 10 such boards in Strogino's Wind School - great fun when there's no wind. And if you want, it's possible to get physically loaded, traveling through the Strohn plague and the Clean Bay. The S.A.S.S.S. video in Strogino can see the FB here.
Frequently, a sup surf board suggests the possibility of placing a pair on it for a Windserfing, that is, it guarantees you a great time in water in any weather.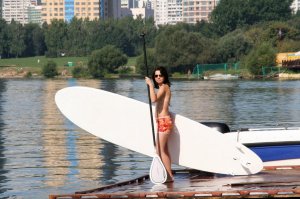 photo of Olga Blohina
Prys-list for the rental of equipment for AP serfing or Padl surf. Effective with
Cost of board and sup surf (without sailing) 800 roubles for the first hour, 500 roubles for the next hour on the weekend, 600 first hour/400 for the day of the week.
At the same time, ten sets of doses are possible for SUP surfing.
Ten minutes of instruction (inside paid rental time) is included in the cost of rental of equipment.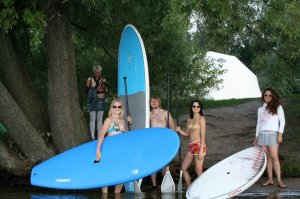 Joint SUP-Serfing/Instructor Training. Additional to rental cost:
800 p/30 minutes in booth, 1,000 p/30 minutes on weekends;
1,500 roubles/hours, 1,800 p/h on weekends.
In the summer of 2017, we can be inscribed on a group session on SAP-Serfing on the weekend. Usually, class starts at 12, includes training, shore movements, and co-location at least two hours. The cost of participating in the group ' s 1,500 p. Retention of hydrocostheuma (if needed) is paid separately (300 p. for all classes).
There's a number of swollen APs doses of the Gladiator at Strogino's Wind School for Cloth and Occupation:
Also 9 rigid boards of SAP or PADL beards:
BIC ace-tex 10`6``
12 kg