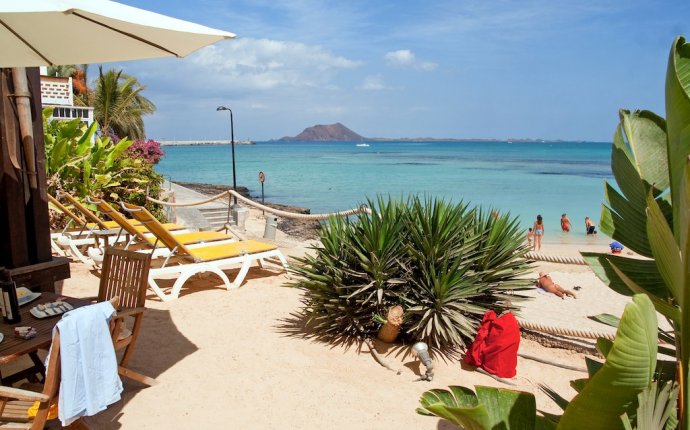 Serfing School On Fuerteventure

The surf school in Fuerteventur is located in the city of Coralejo (Corralejo) in the north of the island, where the best surf places are located. The school has Jeep (4*4) vehicles at which every morning the coach will take you to the beaches with the best waves. School has its own surf storewhere we can find a huge choice of boards, neoprene suits and other surf accessories.
The surf school, along with the surf store and the surf camp, was opened in 1995. The school is one of the first ones on the island and has earned popularity from surfists all over the world. The camp available at school is an affordable alternative to the hotel and, of course, a better place for cohabitation by close people. The constantly updated inventory of goods in its own surf shopping will provide a wide range of surf products. Language of instruction is English and Spanish.
Every morning, the instructor takes you away from your place of residence and delivers you to one of the beaches most suitable for. surfing under current weather conditions and wave forecasts. The occupation includes:
Transfer to place of study
board and non-oprene suit♪
Insurance,
practical and theoretical use of surf on land and water,
a maximum of 8 participants per instructor,
photographer,
free use of equipment after classes (6 days of classes).
The most accessible option of residence is to use the surf-camp located in the centre of Coralejo. Camping is a home in a Mediterranean style with an inner palace, a living room, a roof that is perfect for solar baths and grills, a common kitchen and two bathrooms. Either way, you'll have enough food, recreation and evenings in a friendly atmosphere.
Living conditions:
Transfer to/from airport/a ( daily 7.00-22.00),
2-4 room accommodation (6 rooms)
Total kitchen,
Audio-attacks with MP3 music,
TV and DVD,
guitar.
Employment + living in a camp:
Package
Main season
1 week of camp (7 days of residence, 3 days of occupation)
235 me
1 week of camp (7 days of residence, 6 days of occupation)
345.
395.
10 days of camp (10 days of residence, 9 days of study)
490.
550 me
2 weeks of camp (14 days of residence, 13 days of study)
650 me
750 me